What sets The Adaptive Group apart-- Our people and our process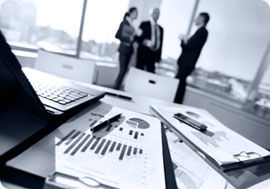 "The Adaptive Group delivers timely, actionable B.I. from multiple sources that lets business leaders and executives make forward-looking and decisive decisions."
You'll never talk to a salesperson. We don't have any. All of our people are passionate and articulate about delivering business intelligence solutions. All of our Solution Architects are experienced in all aspects of the BI process from reporting analytics requirements to data analysis and integration. Once one of our professionals is engaged with your project, they will stay with the project until completion.
We use an approach similar to NASA that consist of shorter project cycles focused on delivering value quickly, while using the results of those cycles as key elements of design and requirements for the larger, enterprise solution. You tell us what intelligence you need, then we quickly collect and display that data (usually in less than 2 weeks). If that's what you need, we then begin the process of building the data architecture necessary for long-term use.
Small cycles mean instant wins-- deliver data now, then add and extend later...
Your Team